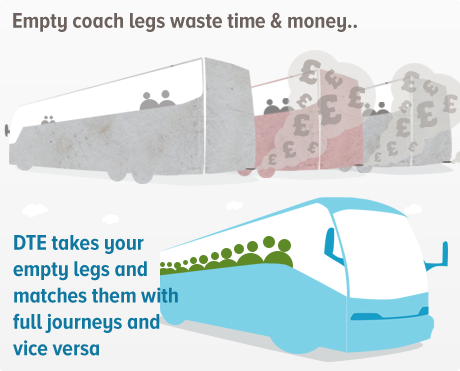 It doesn't take a rocket scientist to understand that empty legs on a coach cost money!
Thankfully there is now a solution within the eCoachManager system......
A simple click on the DTE button will alert the system that you need to find a job for your bus or coach in a particular area.
DTE matches up your empty legs so and matches them with full ones.
Now you don't ever have to return to base empty!