Designing a website specifically for a Bus and Coach operator's business has the same implications as designing a website for any business.
The same best practises should be followed.
At eCoachManager we fully understand website design and how to get the best out of a site.
Website Design
Before designing your website you need to understand what your business is about and the messages you want to communicate to your clients. Only after that should you be thinking about you target markets you want to attract and by what method you want to display the information.
Divide the Layout
Each section and topic needs to tell a story. All the information needs a reason to be there and offer a final outcome for the reader.
The content should use highlighting to stress what are the most important pieces in the story and everything on the page should drive to that final call to action.
The four most important factors needed to be understood and considered when designing a website are;
Purpose - What is the purpose of the site? Do you want to provide information, promote a service, sell a product, entertain?
Goals - What do you want to accomplish? Is it to make money or share information?
Target Audience - Is there a specific group of people that will help you reach your goals? Consider their age, sex or interests.
Content - What kind of information will the target audience be looking for?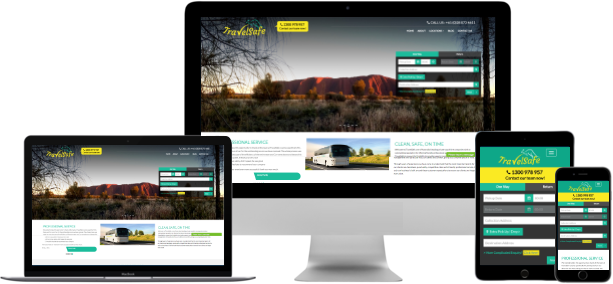 Planning
A site-map is a list of all the main topic areas of the site. This serves as a guide as to what content will be on the site and is essential in making the site an understandable and easy to navigate system.
The visitor must kept in mind when designing the site, as these are the people who will be buying your service or product.
A good user interface creates an easy to navigate website and is the basis for the above. During your planning you can decide what technologies should be implemented as a CMS (content management system) such as WordPress to incorporate.
Remember, the easier that you make it for users to navigate, the more successful your new website will be.
Think about how potential clients will interact with your site. What type of contact or quote request forms need to be included?
Overall Look
Target audience is one of the key factors to the overall look and design of your website. A site aimed at pensioners will look completely different to one that is for Heavy Rock fans.
As part of the overall look it is important to incorporate items such as company logo's and colours to help strengthen the identity of the site.
Content
SEO or blog content is highly important to get your site ranking higher in search engines. It has been highlighted that Google rates well written and relative content as the highest factor in their rankings.
You simply cannot have enough quality content on your site, it can make your website as an authority on what you are saying and other sites will link to you.
Ease of Use
Your website should be designed to give ease of use to the visitor. Implement the two click strategy so that it only takes two clicks for a visitor to get to a decision page.
Don't make it difficult for your potential clients to make contact with you.
Find Out More About Our Great Value Websites
Simply fill out your details and our team will be in-touch!