Select the Perfect Template for Your Transport Business
We know the transport business inside out.
Leverage the latest in web technologies to stay ahead.
Our templates easily integrate with the eCoachManager system.
24/7 support to keep your operations running smoothly.
eCoach Manager Your Ultimate Solution for Coach Bus and Minibus Management
We're thrilled to introduce the newest features in eCoach Manager, your comprehensive solution for managing all aspects of your coach bus company. Our product is designed to streamline your operations, making it easier to schedule bookings, generate invoices, track buses in real-time, and much more.
At eCoachManager, we understand that a website is more than just a digital facade—it's a tool for engagement, an avenue for customer service, and a platform for business growth. We're delighted to offer you two state-of-the-art options for building your ideal website: WordPress or ECM .
Ease of Use: Intuitive and beginner-friendly.
Themes and Plugins: Access to thousands of themes and plugins.
SEO Optimized: Built-in features to improve search engine rankings.
Responsive: Automatically adapts to various screen sizes.
Dynamic Content: Easily update posts, images, and more without touching code.
Best For
Those who want to manage content effortlessly.
Businesses that wish to leverage a robust ecosystem of themes and plugins.
Operators keen on implementing advanced SEO strategies.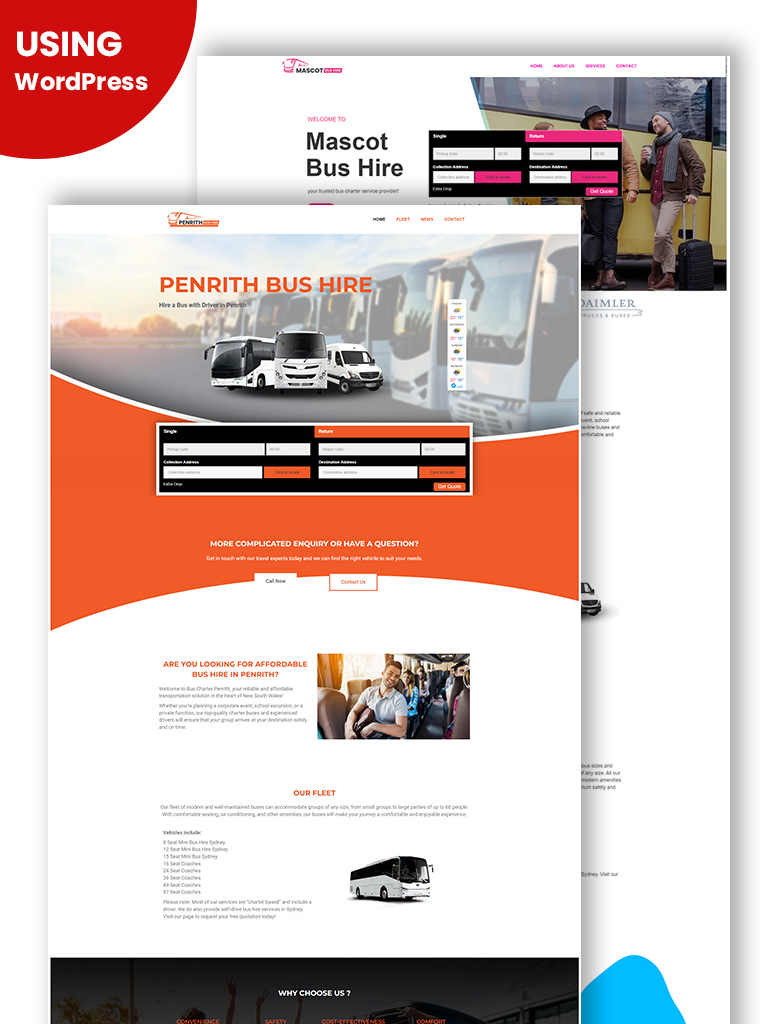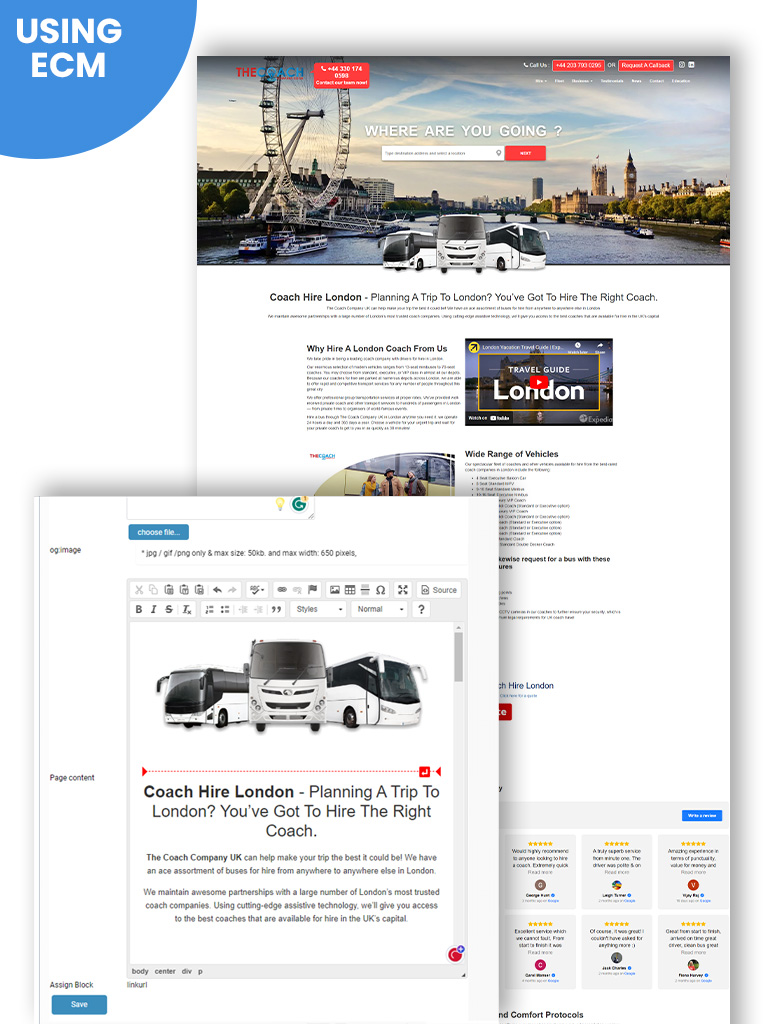 Absolute Control: Full control over every aspect of your site.
Performance: Faster loading times for a better user experience.
Security: Lower risk of vulnerabilities related to plugins or third-party themes.
Customization: Limitless potential for custom functionality.
Direct Integration: Easier to integrate with complex back-end systems.
Best For
Those who need bespoke functionalities.
Businesses that require a lightweight, super-fast website.
Operators who prefer a hands-on approach to managing their website.
Introducing eCoach Manager WordPress Plugin
In our continuous pursuit of delivering superior user convenience, we're excited to announce our latest feature – the eCoach Manager WordPress Plugin. This innovative addition is designed to integrate seamlessly with your WordPress website, offering an effortless way to manage your operations directly from your site's admin panel.
Ready to Take the Next Step?
Your website is a reflection of your business. Make sure it's built on a platform that aligns with your needs and goals. Choose your template and let's start crafting the perfect website for your transport business today!
For any questions or assistance, feel free to contact us.
Experience the eCoachManager difference today!